Featured Items
$ 15,000
Beautifully appointed 3BR house + office, 2.5 bathrooms in Shelter Island (Hay Beach area). The office can be fully
[more]
Beautifully appointed 3BR house + office, 2.5 bathrooms in Shelter Island (Hay Beach area). The office can be fully
[more]
$ 60,000
Absolutely gorgeous and spacious 5 bedroom, 3.5 bath farmhouse with pool, wrap around porch, finished basement &amp
[more]
Absolutely gorgeous and spacious 5 bedroom, 3.5 bath farmhouse with pool, wrap around porch, finished basement &amp
[more]
$ 3,700
Completely renovated, comfortable and stylish. This beautiful house has 4 bedrooms and 3 baths with the private mas
[more]
Completely renovated, comfortable and stylish. This beautiful house has 4 bedrooms and 3 baths with the private mas
[more]

Janalyn Travis-Messer
Broker/Owner
631-374-9745
[email protected]
Aubrey Shuman
Salesperson
631-702-5203
[email protected]
Mary Lou Eichhorn
Salesperson
631-377-0479
[email protected]
Jane Walker
Salesperson
914-672-2101
[email protected]
Janalyn Travis-Messer has provided us with professional, friendly and helpful services, including property management, for over 14 years.
Janalyn possesses all of the qualities you would want in someone managing a major project of any kind. She is highly organized, extremely responsive, very detail-oriented, creative and hard-working.
We hired DJTM Enterprises, LLC to build our home on Shelter Island. It was definitely the right move. They brought in our complicated home construction project with diligence, good humor, and best of all, within our budget. This, despite overcoming numerous unforeseen obstacles, ranging from last-minute design changes, foul weather and terrain challenges. DJTM Enterprises, LLC always provided us with options based on our budget and time frame. We can't recommend them enough.
Thanks you for going above and beyond our expectations in finding us tenants for the summer season and facilitating our desire to provide for their comfort and enjoyment. We appreciate your time in quickly securing and installing the new bedroom air conditioner. It is difficult for us to accomplish such a feat long distance. We are very grateful.
We really appreciated working with Janalyn. She helped us to sell our house quickly and efficiently and to manage the range of stressful situations that can arise. She knows all the resources on the island. It was wonderful to work with her and we recommend her highly.
Janalyn knows the Island like the back of her hand, is super-responsive, and tells it like it is. I doubt I would have become an Islander without her. Now, it's impossible to imagine life without a home on Shelter Island.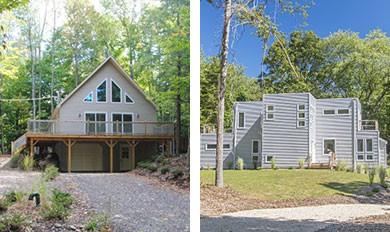 DJTM Enterprises, LLC 
We build to your budget and do our best to come under.
631-749-0500 • 631-374-9745
Email: [email protected]
1 year from issuance of Certificate of Occupancy